I wanted to give a special "Thank You" to Mike at Mariner Sails. He has once again gone above and beyond to help another satisfied customer. I met Mike yesterday out at the shop to follow him out the White Rock Lake to demo the Commander 140 and the new Ride 135.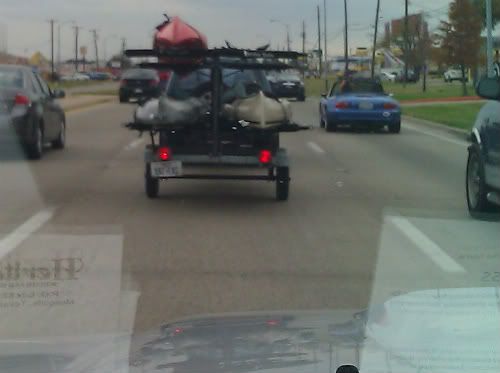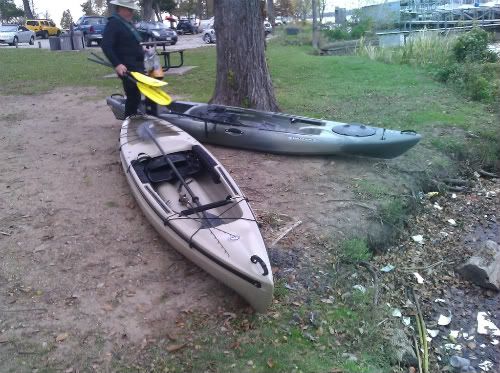 About the time we arrived Gutcheck met us out to paddle around the lake. I paddled both boats for quite some time with a huge weight on my shoulders to pick one of these two kayaks. I couldn't loose on either one but it was killing me because I couldn't make up my mind. After a while a few of the guys and girls showed up at the lake to do their weekly paddle with Mike. He invited me to tag along to really get a feel of the Ride 135 after spending a lot of time in the Commander. After paddling with the group for a few miles we came to a resting point to visit and relax. On the return back to take off the couple that could probably compete in an Iron Man competition started to take the lead and that is when I decided to push my self to keep us with them in their tandem boat. This is when the performance of the kayak really separated itself from the Commander. This kayak is the bomb! Its fast, turns very well, stable, dry and had a ton of room. I really like the Commander because it was super easy to stand up in, more room than the Ride, very dry and also paddling in the elevated position was a breeze. Both kayaks are very well suited for kayak anglers and would highly recommend either of these boats.
I ended up stopping by just after lunch today to pick a color and decided to go with the more visible color so I didn't get run over by a power boater. I'm pumped and ready to rig her out! As I start rigging her, I'll post a DIY report for each items I put on the kayak. Here are a couple of photos.